In these pages we will answer your questions about outcomes and how to use them, suggest approaches you might consider, point you to additional information in our companion volume, The Nonprofit Outcomes Toolbox, give you an opportunity to join the debate on outcomes and their use, link you to others in the outcomes community, and offer you the opportunity to contact us directly for additional assistance on applying outcomes and improving your organization's performance and effectiveness.

We invite you to explore these pages, and use the information here and in the book to help you and your organization move toward higher performance, better results, and greater gains for those we exist to serve.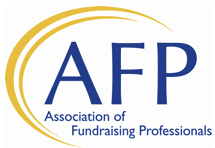 Winner!
The Nonprofit Outcomes Toolbox was selected as the winner of the Association of Fundraising Professionals/Skystone Partners Research Prize!